L'ESPRIT DES AMBRES
La Distillerie des Ambres
From the darkness into the light
The Calvados from the Distillerie des Ambres reflects the distillery's continuing search for excellence, from the orchard to the barrel room. The distillation process is the essence of this ethos.
Each year and each season has its own character, so each spirit will naturally have its own unique identity. Each spirit tells its own story of its time spent maturing in the barrel room. Some use new oak, which brings colour and floral, leafy notes to the Calvados. Others are older, offering more discreet woody notes and allowing the spirit to mature gently until it is ready to drink. There are no colourings or chemicals added to these spirits. Instead, the cellarmaster crafts each brandy to bring forth the natural quality of the fruit by repeatedly aerating the liquor and changing the barrels. This constant care and attention yields spirits which can be blended together in harmony, with the different vintages working together while preserving their unique, inherent mystery.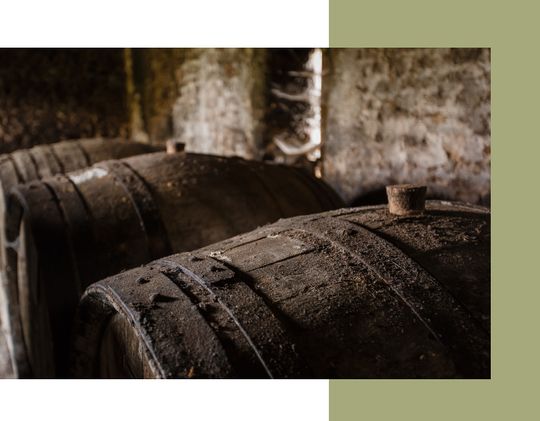 « The smell of my country was in an apple.
I bit into it, my eyes closed in sleep,
And could believe I stood among lush green grass. »

_
Lucie Delarue-Mardrus, poet, 1902
Ambre n°1
3 years
The fruit of the first distillation at the Distillerie Des Ambres, this 2017 vintage was aged in old Cognac barrels in the cellar at Longère de la Croix. A luminous golden colour in the glass, this Calvados offers up a lively bouquet of citrus, followed by gently woody vanilla and coconut aromas, enlivened by toasted notes of coffee and ginger. The fruit continues on the palate with assertive notes of fresh ginger and vanilla, delivering a powerful, elegant, and finely balanced Calvados.
AMBRE X.O.
8 years
A rich blend of brandies from the 2011, 2012 and 2013 vintages distilled and aged at the Manoir des Ambres, this Calvados is poised between generosity and elegance. The pale orange colour precedes a smooth bouquet of almond and cherry which, on the palate, reveals delicate notes of vanilla. This Calvados expresses its sweet fruit with confidence and grace, offering a deep and rounded experience with a luscious and silky finish.
AMBRE XIV
14 years
A taste of the distillery's illustrious history, this Calvados is a careful blend of three remarkable brandies from 2004, 2005 and 2006, each distilled and aged at the Manoir des Ambres. In the glass, the liquor is orange brown with glints of mahogany. Sumptuous, powerful, and complex aromas combine buttery English toffee and rancio notes with more subtle aromas of candied fruit and vanilla. On the palate, this beautifully structured Calvados offers volume and harmony, a gentle yet sophisticated performance which lingers on the palate.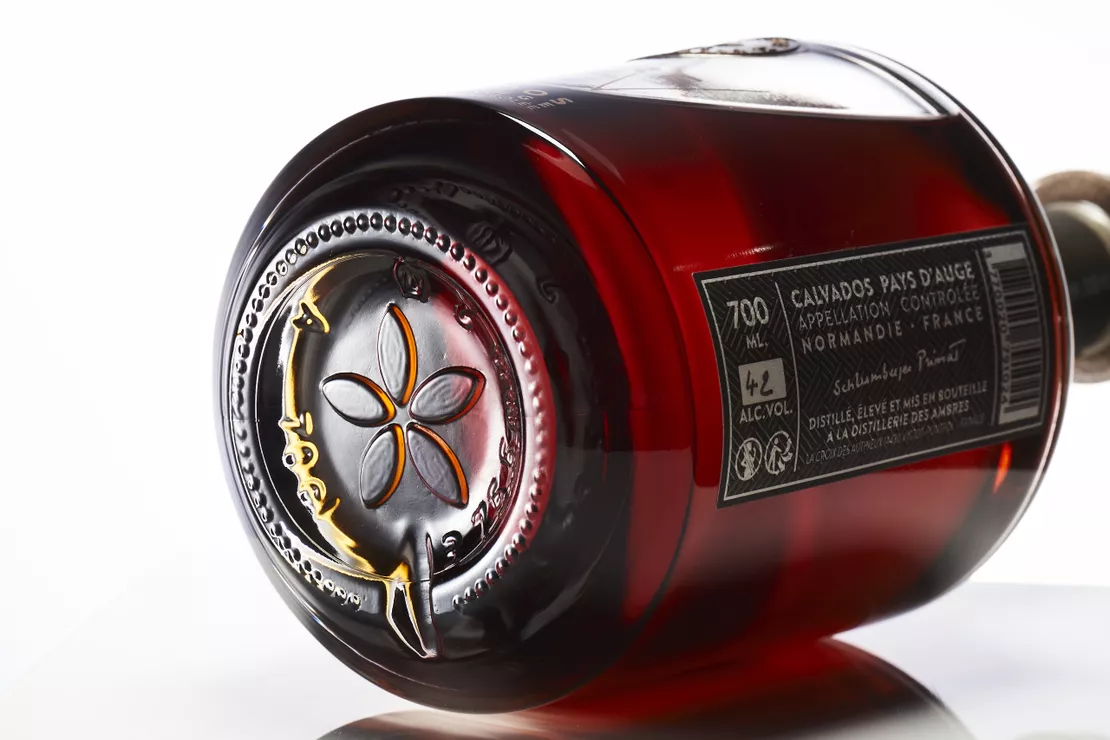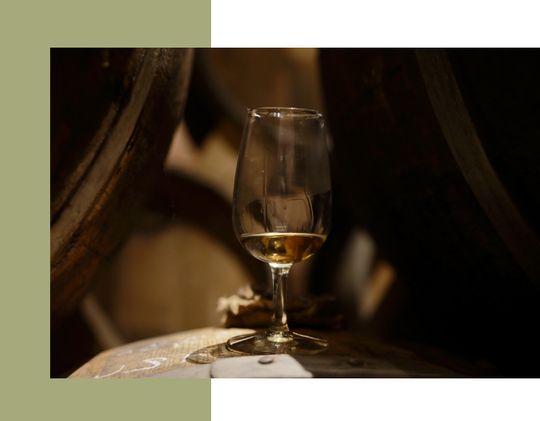 THE POMMEAU
from the Distillerie des Ambres
A blend of freshly pressed apple must and young Calvados, pommeau is aged in oak barrels for no fewer than fourteen months. Awarded the protected AOC status in 1991, this is a classic Norman aperitif which is excellent served over ice. It offers up complex, fruit-forward aromas and a harmonious balance of sweetness and bitter notes.
les ambres
Pommeau de Normandie
For this pommeau, the cellarmaster combined young Pays d'Auge Calvados from 2016 with apple juice pressed in 2017. This juice came exclusively from the « Les Planches » orchard, whose shallow clay and limestone soil produces fruit with exceptional aromas. It is this fruit which gives the Pommeau des Ambres its powerful notes of candied fruit, lifted by a subtle bitterness which helps maintain the flavour for a very long finish.